💥NOW SHIPPING TO EU🇪🇺 CUSTOMERS💥
CustomPacs are the ultimate tailored solution for your horses' supplements and are fully customisable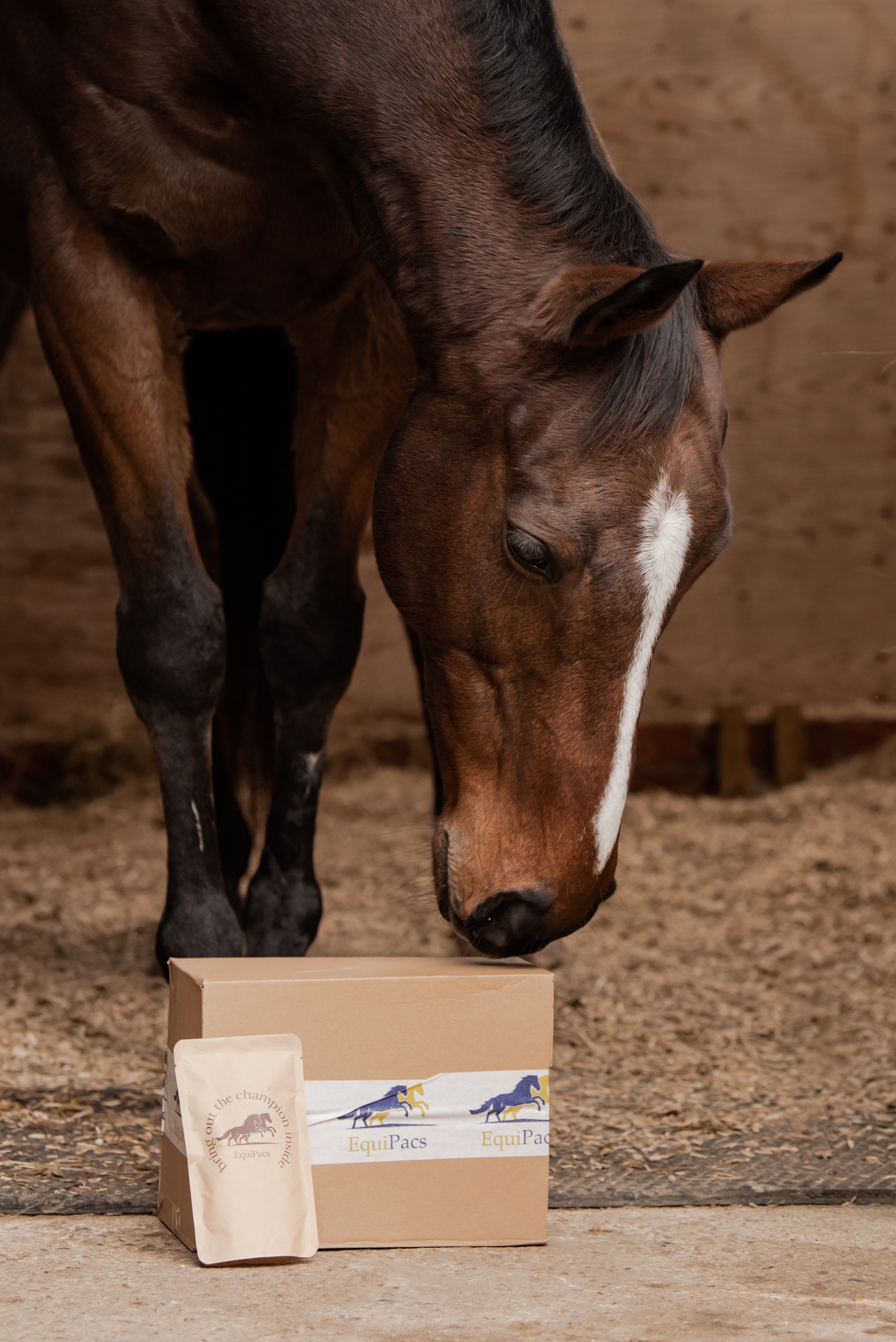 At EquiPacs we understand that no two horses are the same and nor are their nutritional needs! The CustomPac is as versatile as you need it to be offering a completely tailored Pac to your horse's individual needs.
Creating your CustomPac starts at just £7.50 and you are able to add your horse's required supplements as needed. Our subscription service is as flexible as you need meaning your horse's ingredients can reflect changes in their age, workload or even the seasons.
To get started have a look through our ever-growing range of supplements to learn more about what's right for your pony. When you are ready click 'Subscribe' and begin building your Pac!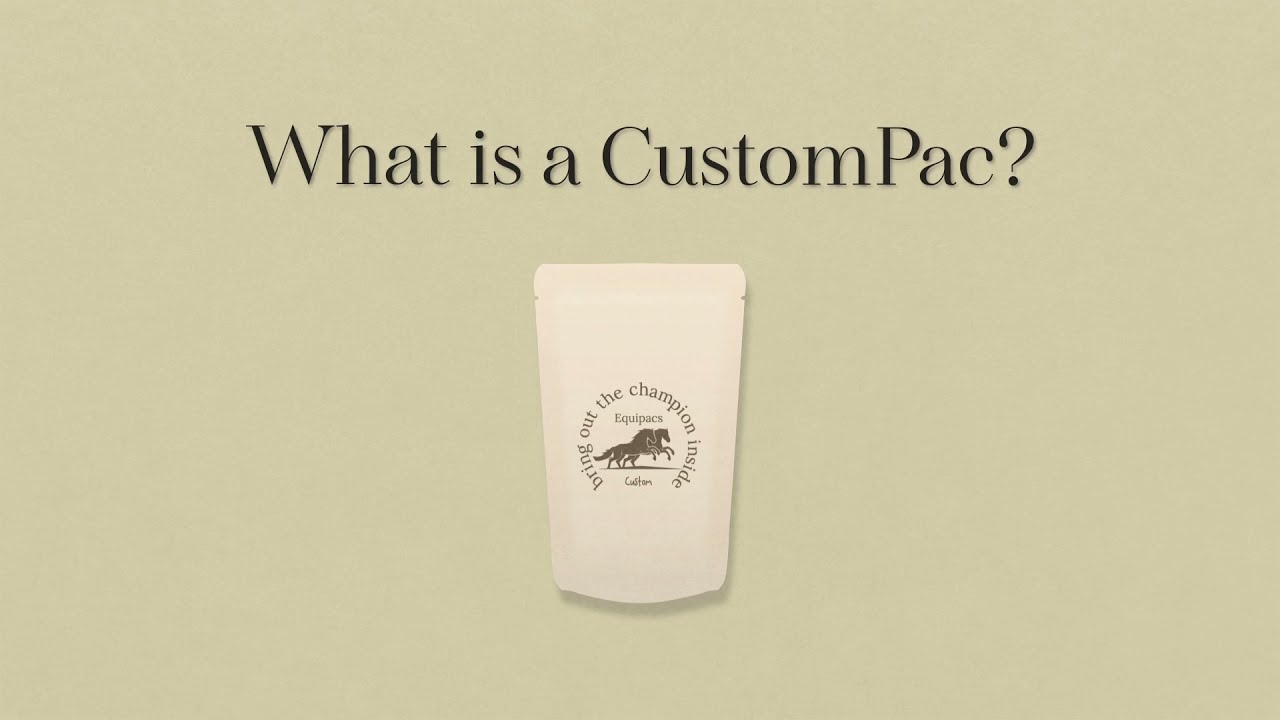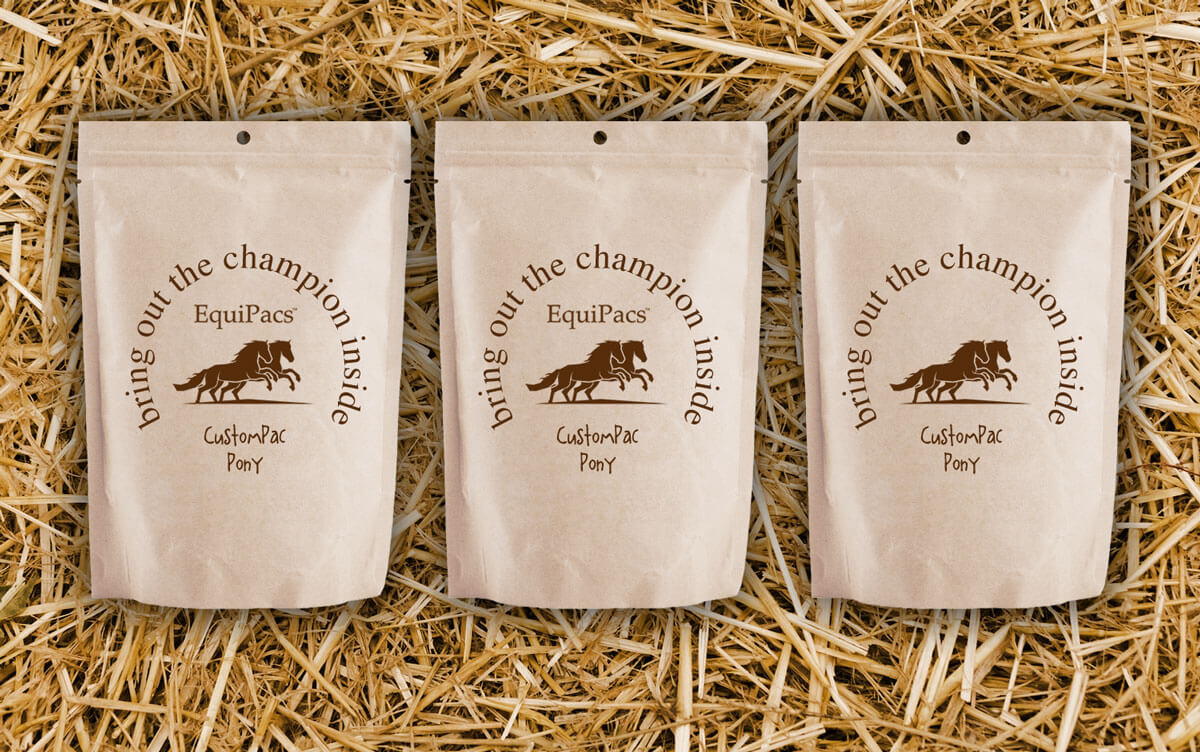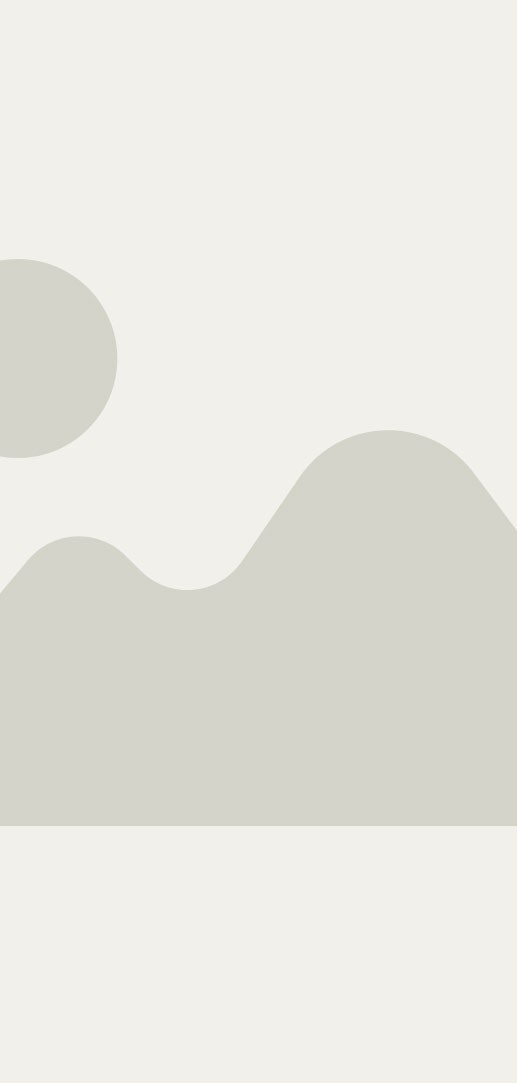 Nobody misses out at EquiPacs and our pony-sized Pacs are suitable for even the littlest of Shetlands, meaning the whole herd can join in!
FYI – We identify a pony as under 350kg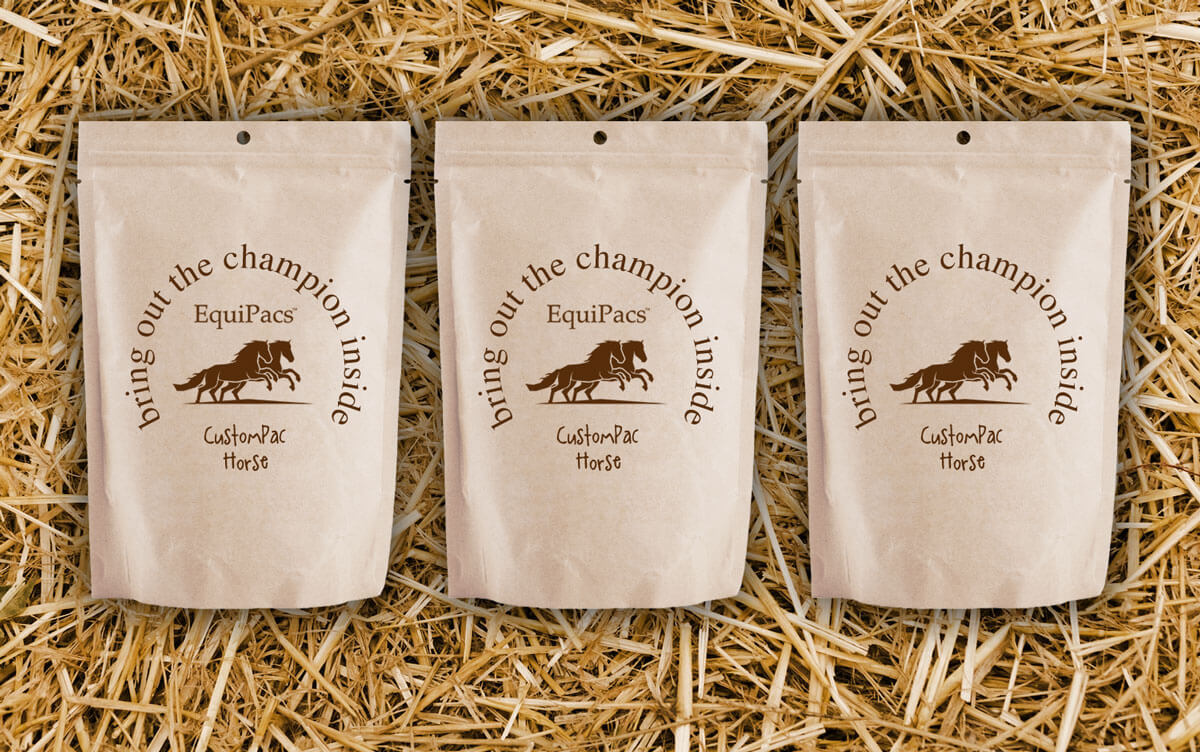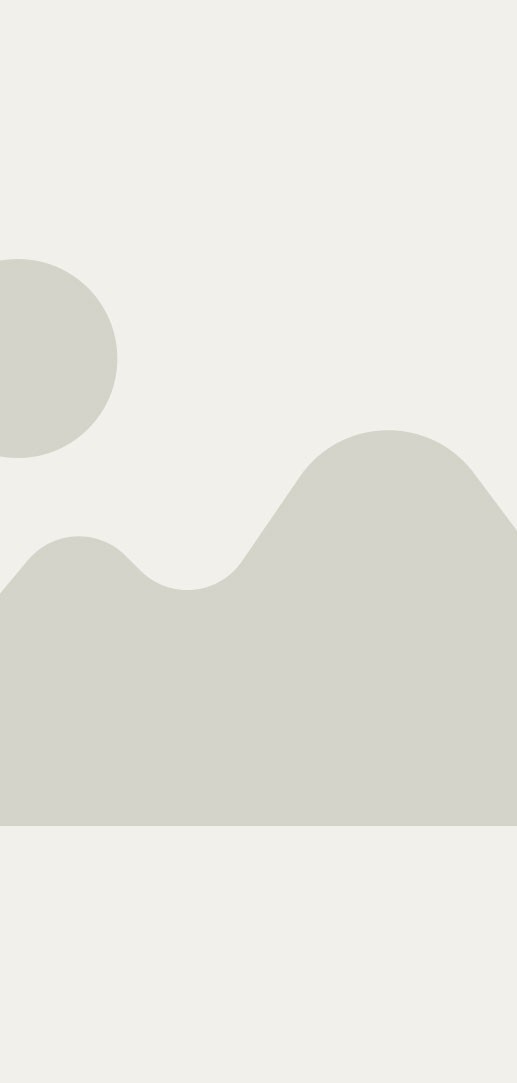 This Pac is best for most horses and will ensure you are providing the correct feeding rates to support your horse to the fullest.
FYI – We identify a horse as 350kg-650kg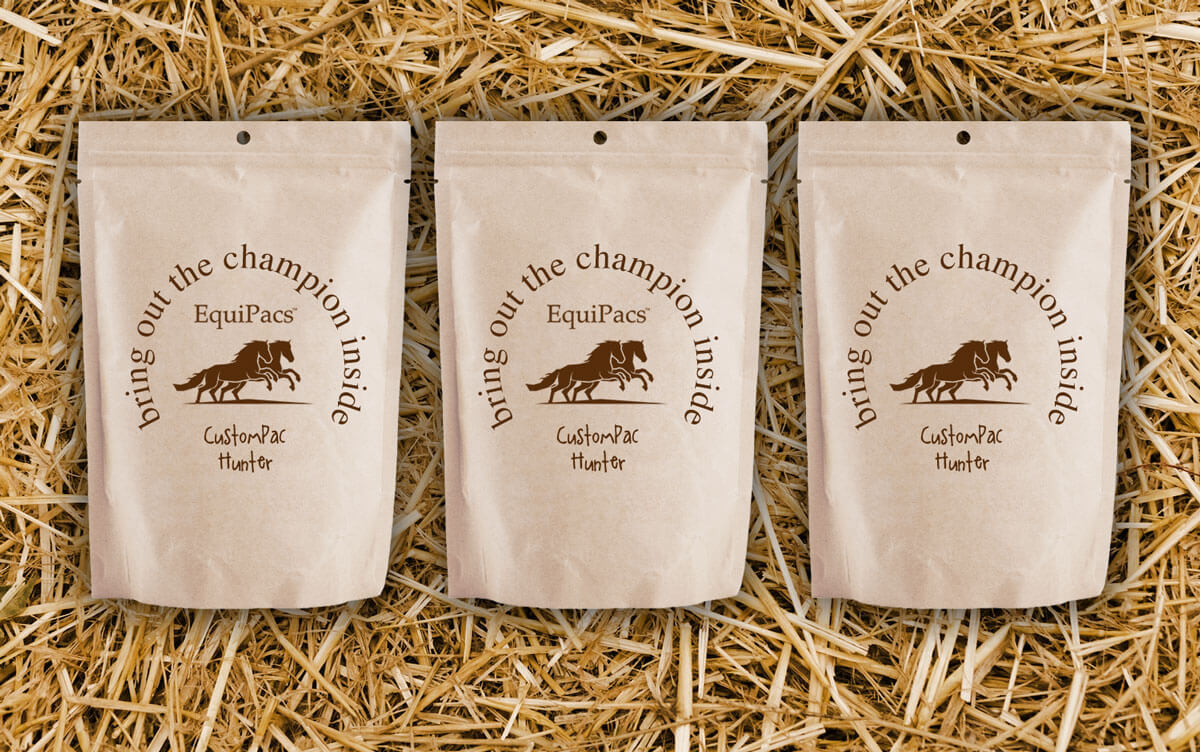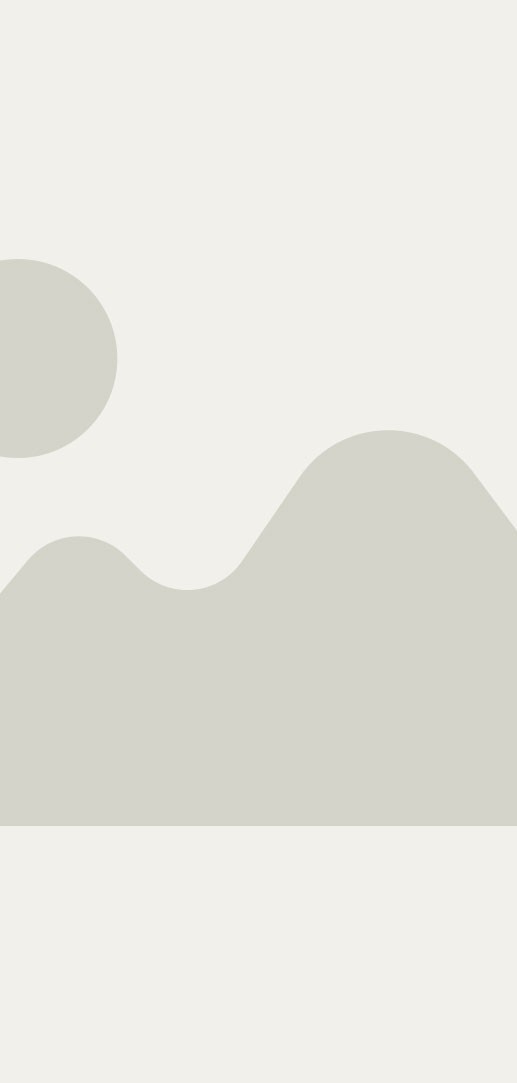 When it comes to your gentle giant, we've got you covered. Our larger Pacs have room to accommodate the larger feeding rates.
FYI – We identify a Hunter as over 650kg